Why Sharma & Associates?
Our clients know that navigating the tax code and tackling various accounting issues can be an arduous and tedious task. We pride ourselves on being able to help in this endeavor. Our client centric method allows us to tailor our wide range of services to your individual needs and leverage our expertise in taxation and accounting to provide highest quality results and give you greater peace of mind. We know every client is different, and a "one size fits all" approach simply does not work. Whether you're looking for help on your individual return or need help dealing with your business's accounting needs, we have you covered.
Recent Updates
Tax season is here already and April 15th is just around the corner. Contact us to book your appointment in Aiken or Augusta today!
For the convenience of our Augusta clients, our additional office in Evans, GA is now open!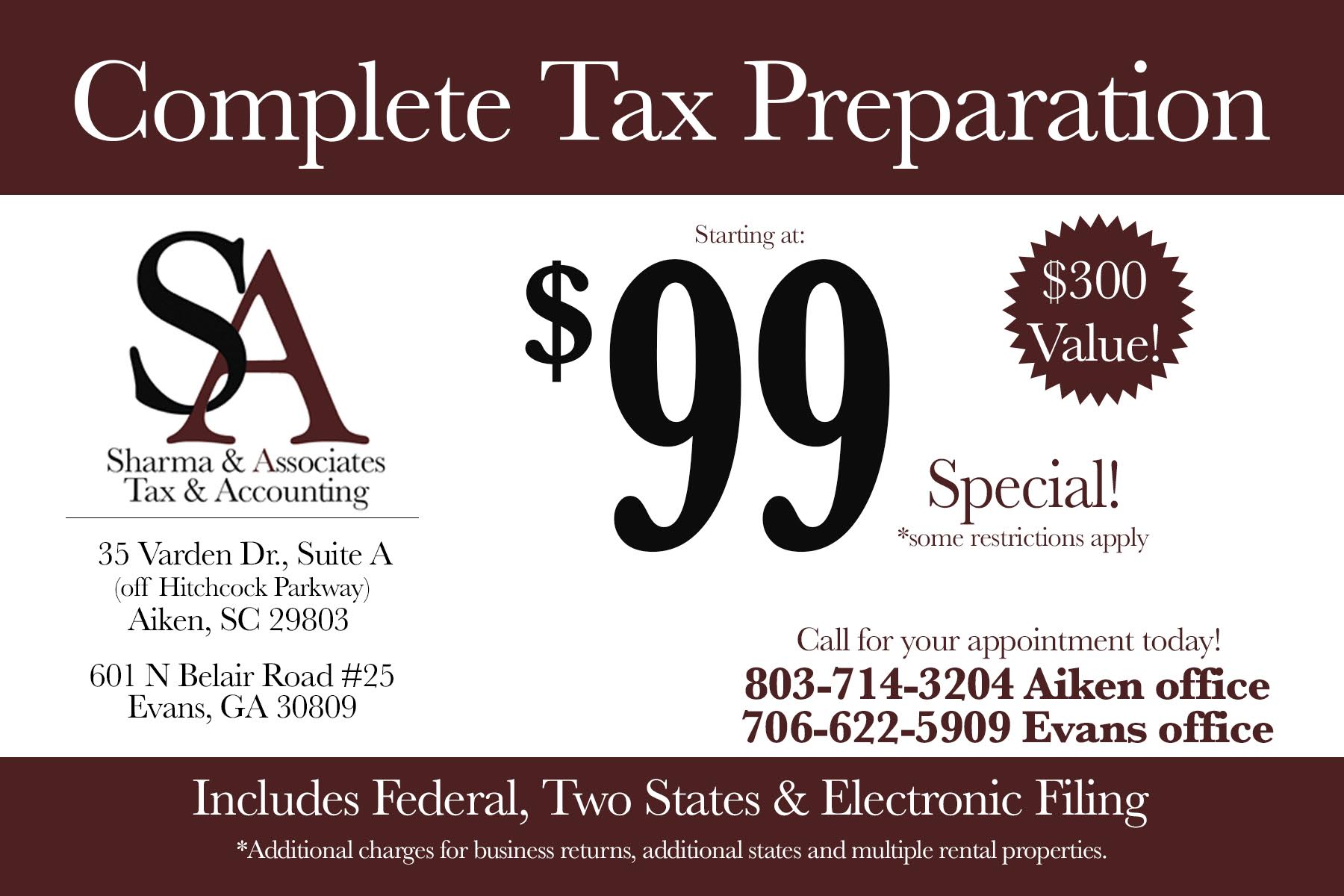 Recent Testimonials
"I have been doing business with Nash [Managing Partner] for 15 years…. He is the best I have ever used. Go see this man for all your personal and business tax needs !!"